Ad Hacking On The Underground – A Subvertising Tutorial
14 Jul 2017

---
Ad Hacking On The Underground
---
If you've travelled on the London Underground over the last year or so, you may have noticed some unusual advertising signs courtesy of Special Patrol Group and friends.
Some have been subvertisements for Banksy's Dismaland, created in the same visual language as Transport For London's advertisements however these served a different purpose entirely, created in protest (for many valid reasons) against the taxpayer-subsidised DSEI arms fair in London. Revolt Design killed it (metaphorically) with the artworks so much so that politician's cages were rattled, literally, but we'll get to that later.
London based artist Matt Bonner also got busy subverting the absolutely bait 'nation branding' campaign that has been trying so hard to put the 'Great' in Britain. Here we find the same visual identity of the 'Great' Britain ad campaign subverted to show a sabre weilding Prince Charles, off his tits on colonialism and selling arms to Saudis for the glory of the nation. Some things never change then…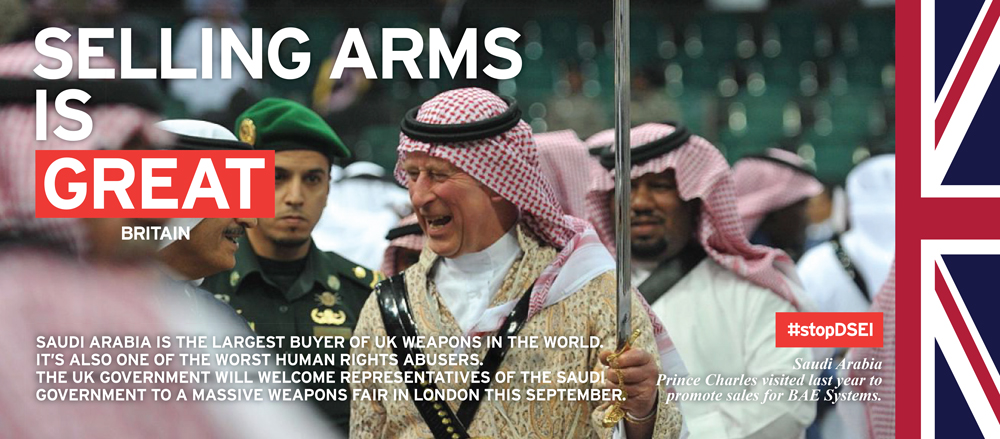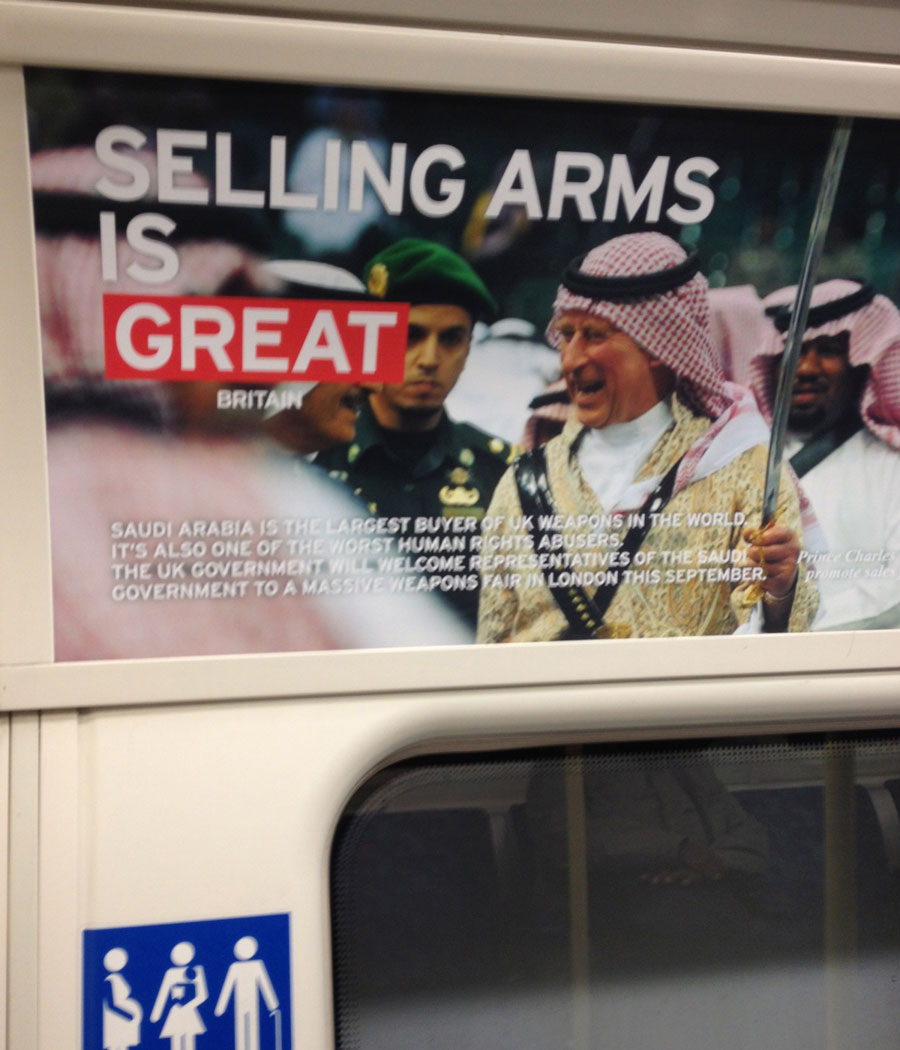 During Israeli Apartheid week in 2016, Special Patrol Group helped London Palestine Action install a few cleverly subverted tube ads that made the Israeli prime minister, Benjamin Netenyahu and the Israeli Finance Minister, Yair Lapid totally lose their shit. Revealing in the process, the power and sanctity of propoganda, which is obviously only allowed when certain nation states control how it gets applied to shape public attitudes.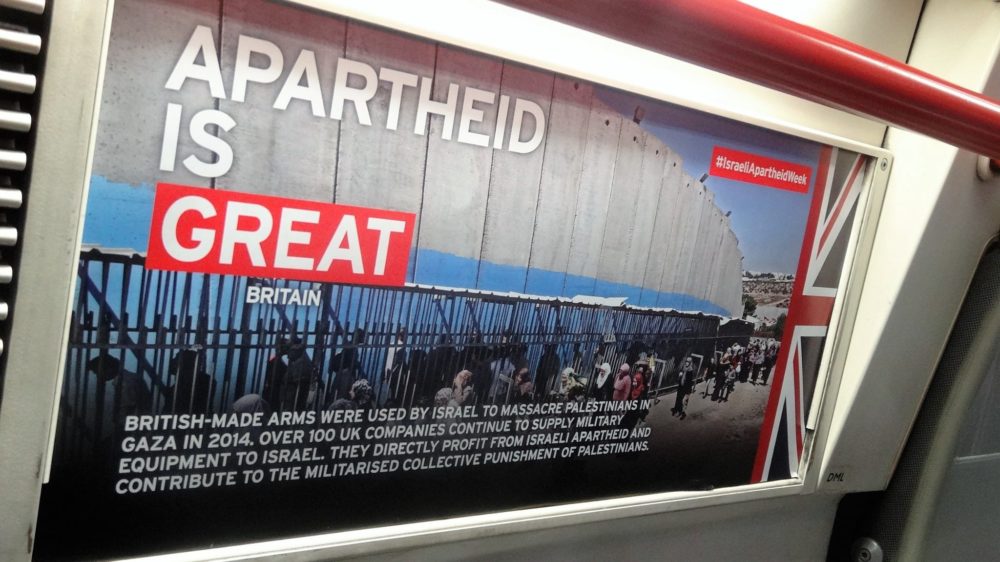 Netanyahu asked Israel's foreign ministry director, Dore Gold, to raise the matter with British government officials while on a trip to London. "I asked him to demand from the British government that the posters be removed," he told parliamentary colleagues, according to reports in the Israeli media. You literally can't make this shit it up. Powerful stuff, propoganda…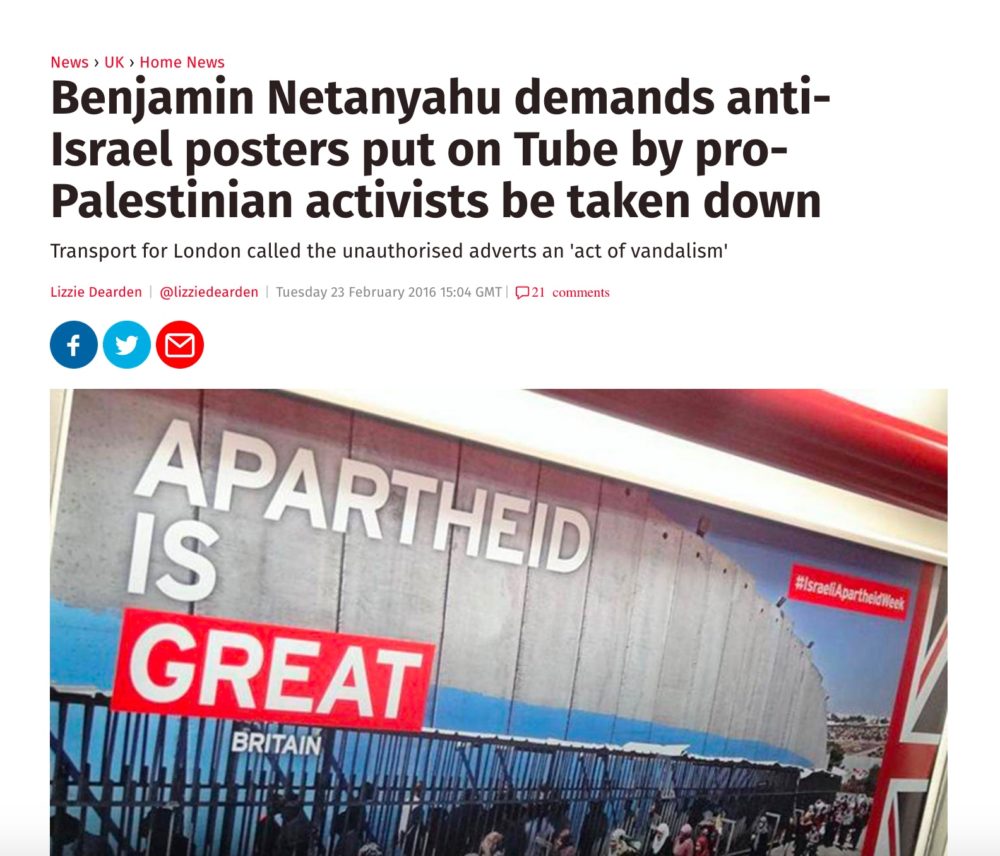 This case beautifully illustrates the ruptures and discursive politics that can be created with a well placed and well timed 'hack' of space and place, especially when viewed through a media lens.
Brandalism and our good friends Special Patrol Group think that you too should be able to hack space and place, and weild the unruly power of propoganda – especially if you plan to hold corporate power to account.
Thanks to Revolt Design, you can now install your own artwork (propoganda) in any London tube train for free by following this simple 'How To' guide.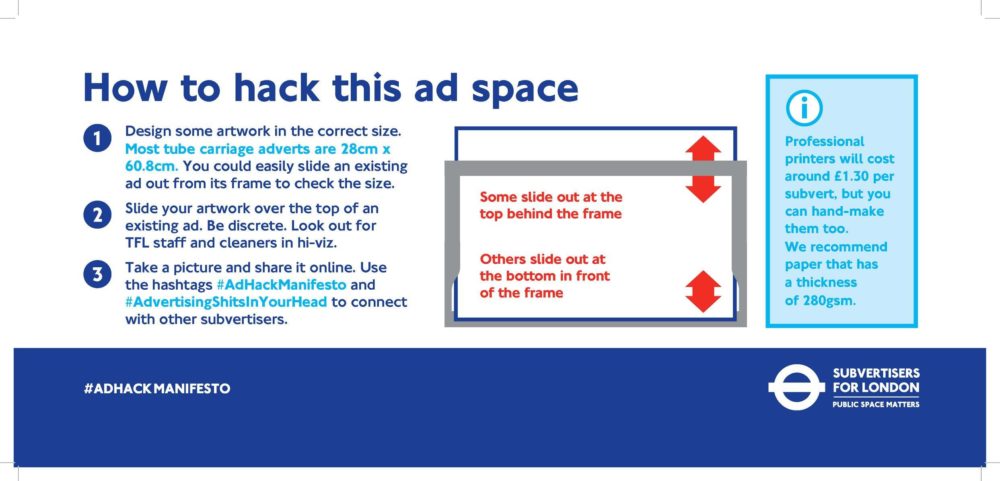 ---
Download the Tube Ad template as a pdf here
---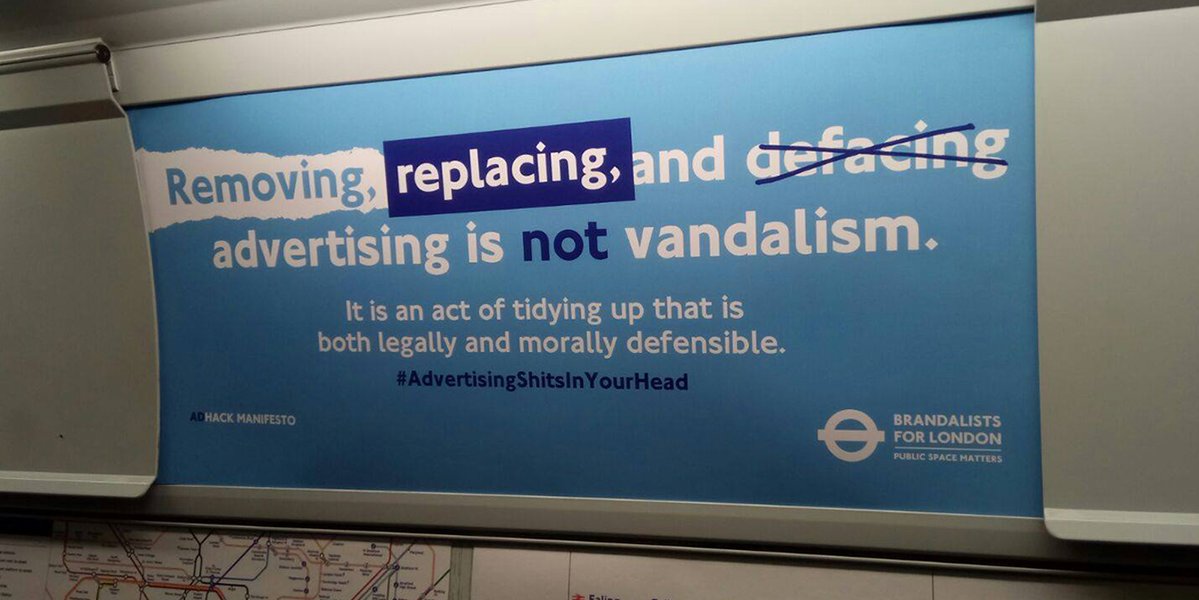 Words by Bill Posters