One bank, two sides – HSBC's brand comes under renewed attack
14 Apr 2021
Satirical HSBC posters have again appeared across billboard and bus stop advertising spaces in Britain critiquing HSBC's heavy financing of fossil fuel projects around the world.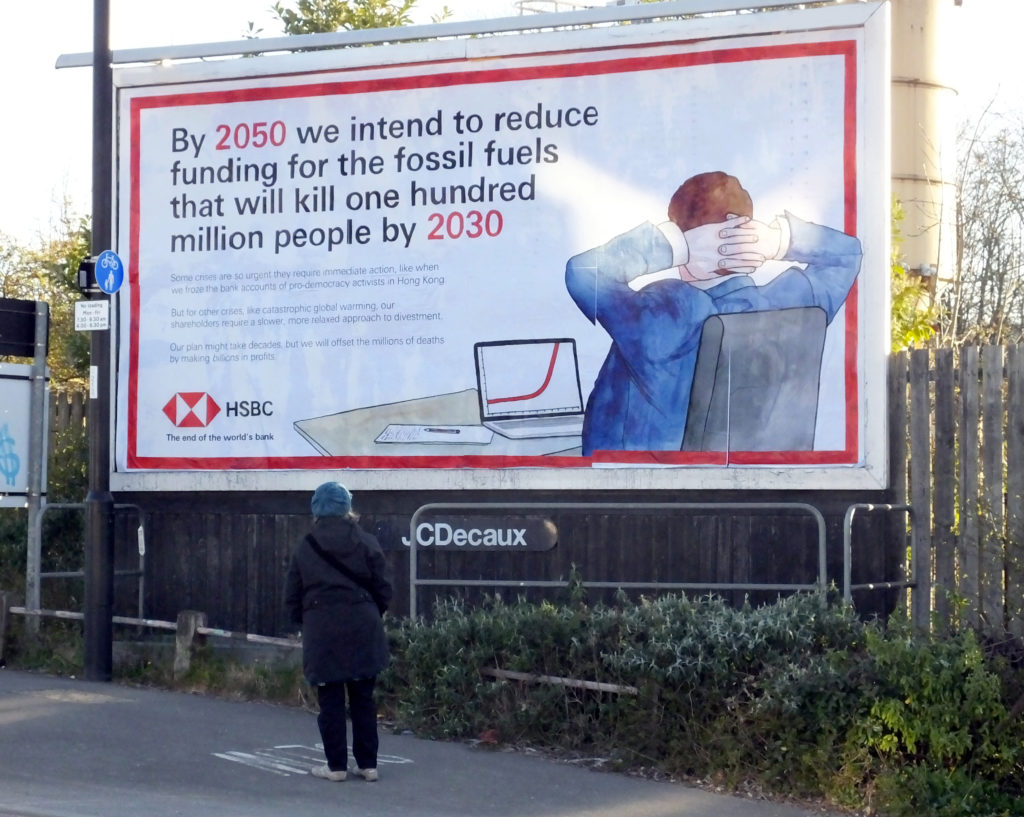 Around 100 posters appeared in six (currently undisclosed) English cities.
A poster artwork by Darren Cullen reads:
"Some crisis are so urgent they require immediate action, like when we froze the bank accounts of pro-democracy activists in Hong Kong. But for other crisis, like catastrophic global warming, our shareholders require a slower more relaxed approach to divestment. Our plan might take decades, but we will offset the millions of deaths by making billions in profits."

– Satirical HSBC poster, UK, 2021
The hard-hitting artwork references a recent report commissioned by 20 countries that 100 million people will die by 2030 if the world fails to tackle climate breakdown, as reported in Reuters.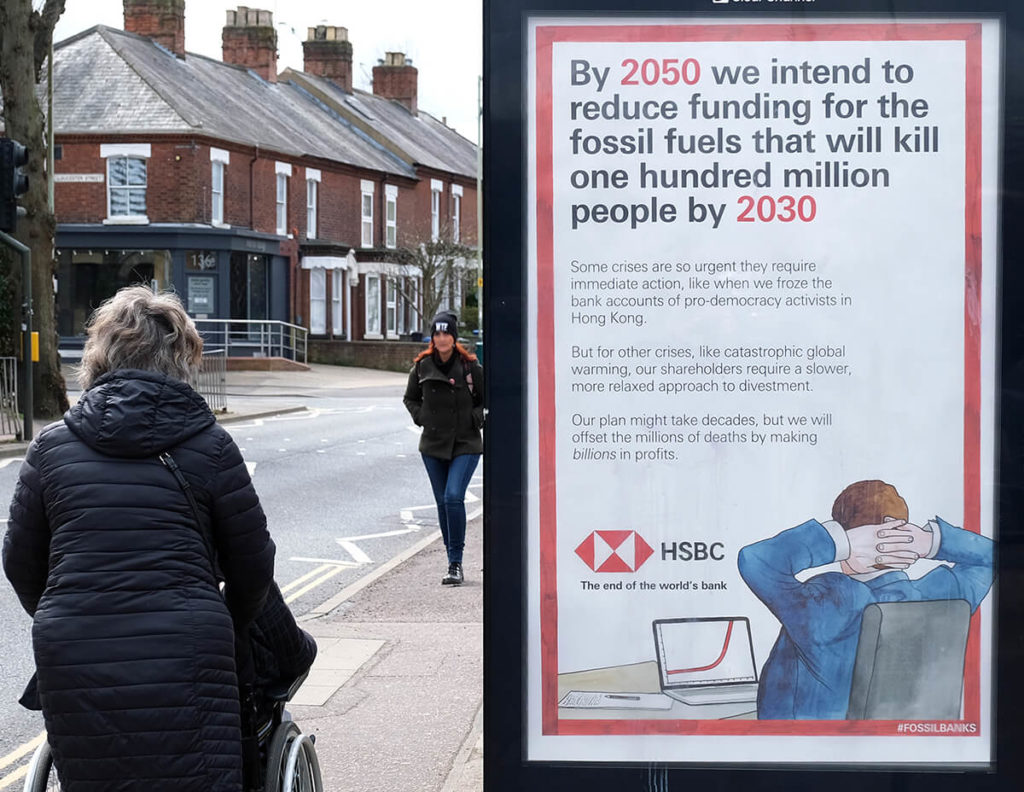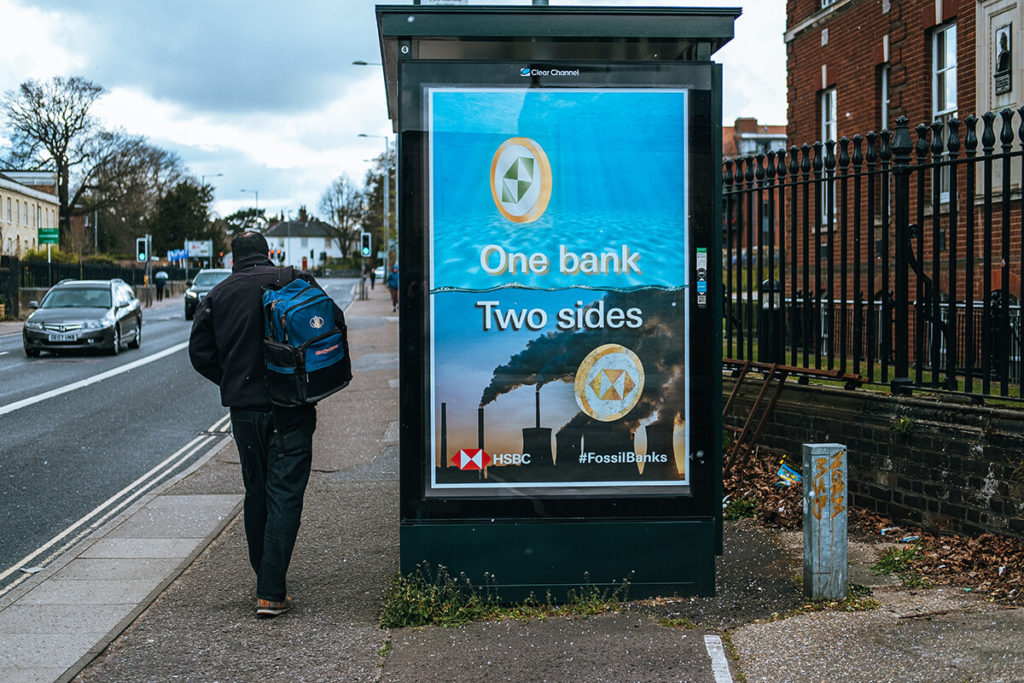 Another artwork by Camille Aboudaram highlighted the clean image that HSBC conveys through its PR and advertising campaign versus the fossil fuel companies the bank finances – such as Shell, BP, Exxon Mobil, Total and Eni. As highlighted in previous Brandalism subvertising projects, HSBC sunk £67 billion into coal, oil and gas projects in the four years after the Paris climate agreement was signed in 2015.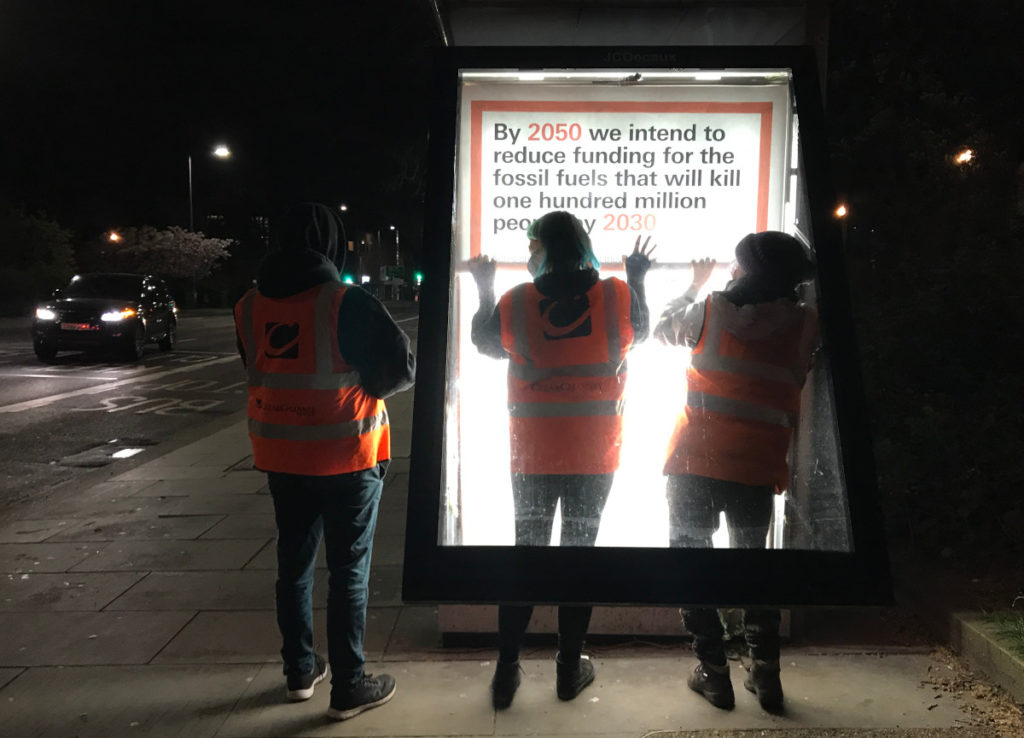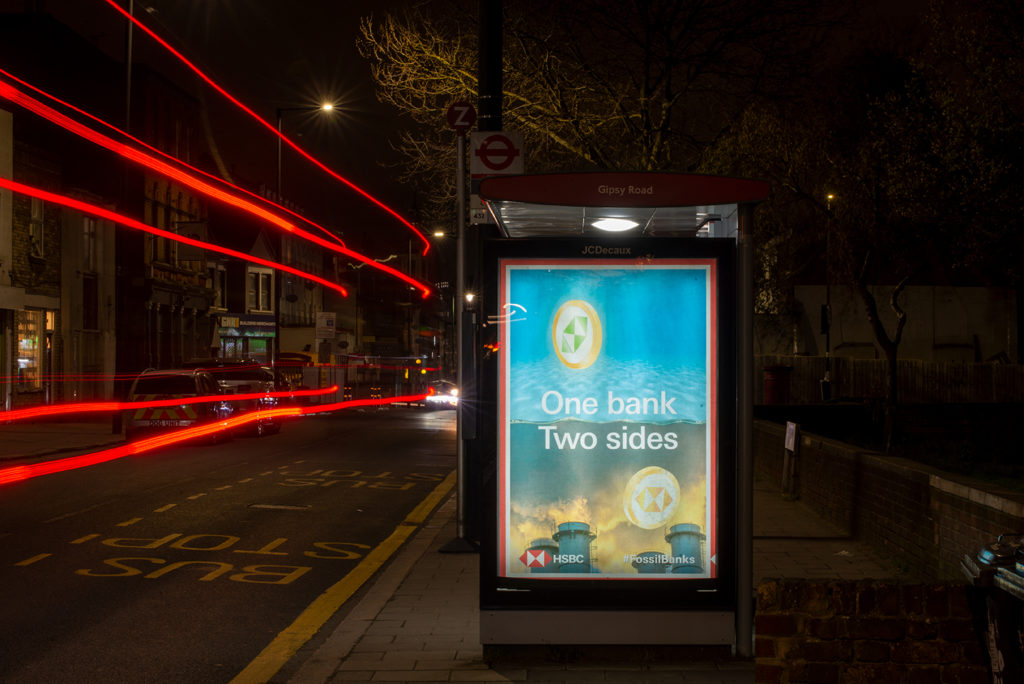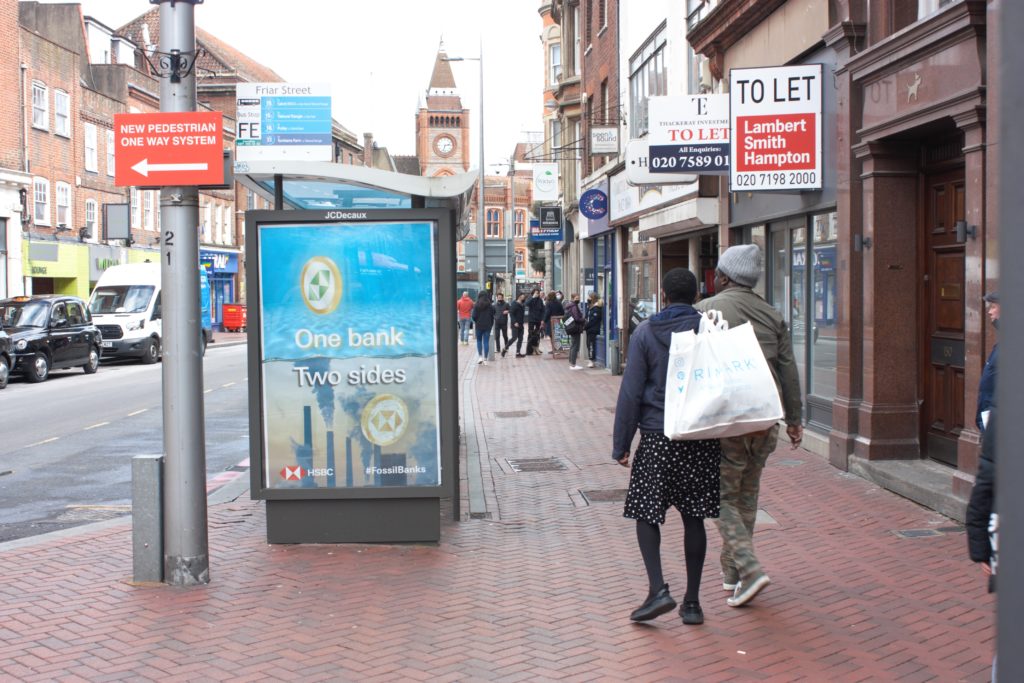 Campaigners recently scored a major victory to clean up HSBC's fossil fuel investments after shareholders forced a shareholder resolution to set more ambitious targets for ending its financing of coal. If passed at the bank's AGM in May 2021, the bank will then need to write new policies by the end of the year to implement them.
However, many questions remain unanswered, such as when the bank will phase out oil and gas financing; and whether it will drop clients who are not aligned with global agreements to limit average global temperature rises of 1.5°C as set out in the 2015 Paris Climate Agreement.