Just Transition // 2022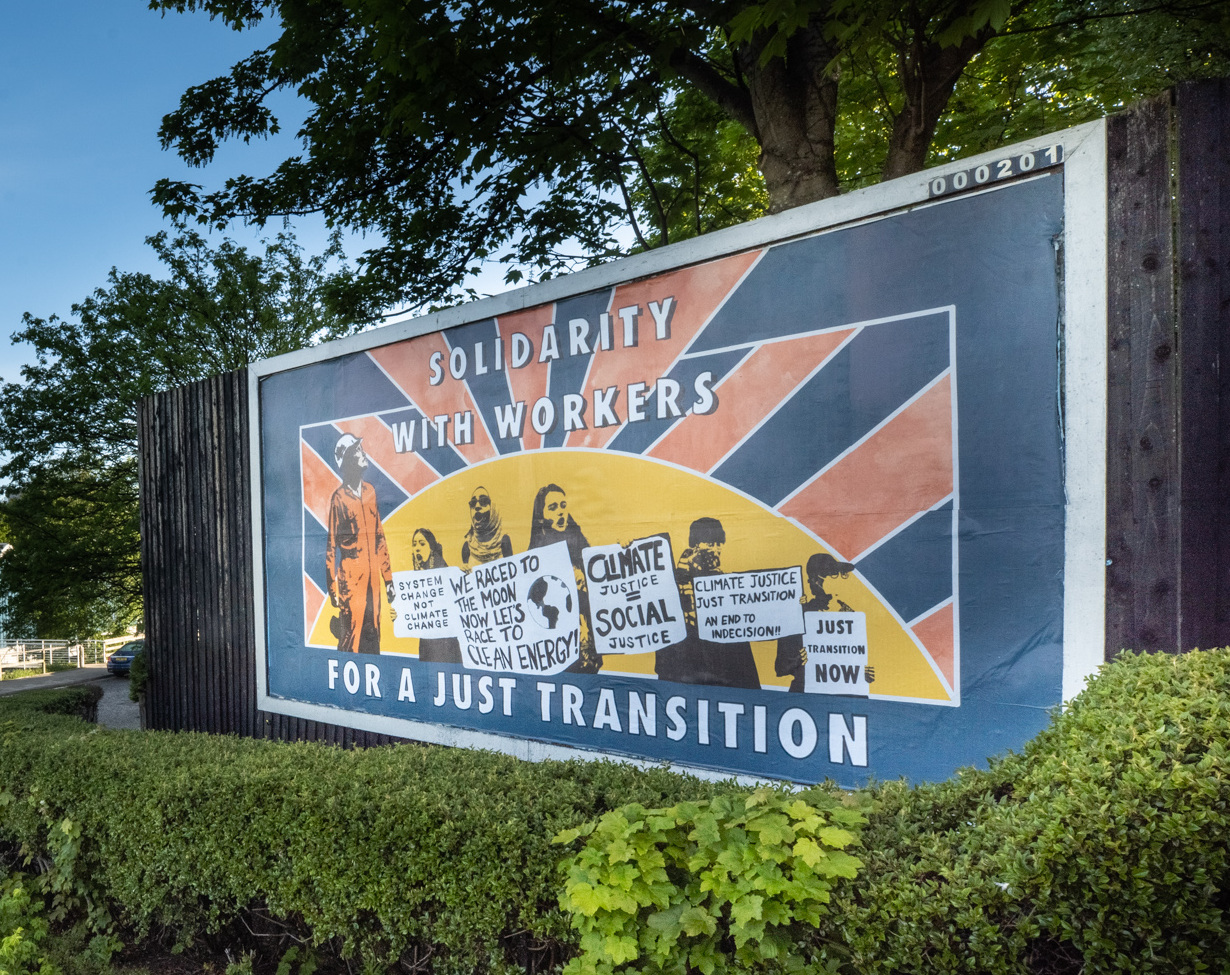 Who profits? BP and Shell slammed over workers' rights and climate in guerrilla billboard takeover
May 2022.
Guerrilla billboard takeovers across Aberdeen targeted profiteering energy giants BP and Shell over their abysmal record on workers' rights and climate, just as executives and politicians gathered in the Scottish city for a major offshore energy conference. Anonymous teams hijacked billboards and bus shelter ad spaces, replacing corporate adverts with 'subverts' calling for a just transition for energy workers and satirising BP and Shell's exploitative practices.
The unauthorised art installations came after both energy firms posted record profits in the first quarter of 2022. With Shell bringing in $9.1bn and BP $6.2bn in just four months, the companies' soaring profits belie the poor conditions imposed on their workers and the failure to make a just transition away from the extraction of fossil fuels.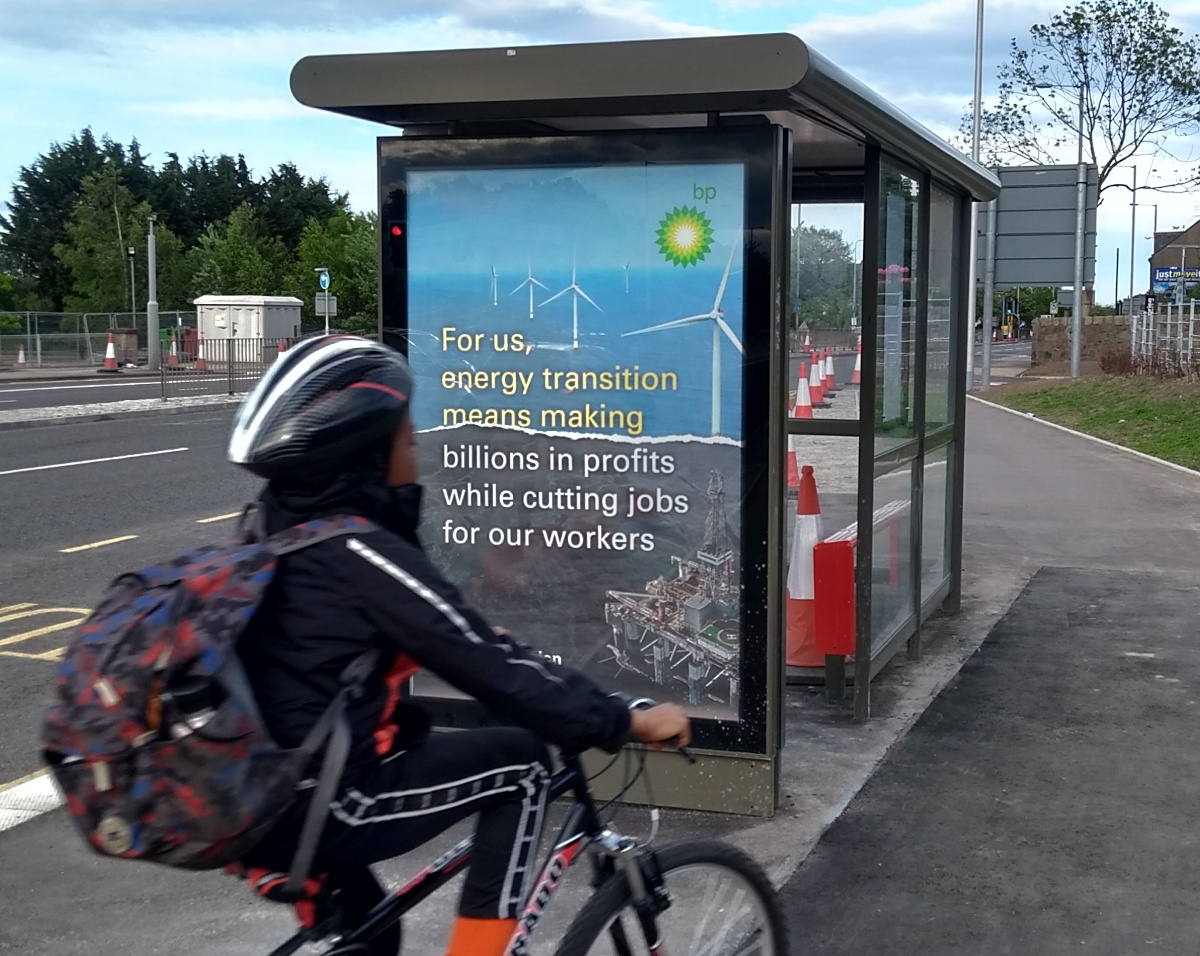 The spoof ads by artists Anarchxart, Lindsay Grime and Matt Bonner highlight the hypocrisy and the greenwashing of the oil majors who often adopt the language of a just transition and frame themselves as a part of the solution to climate breakdown. One artwork by Matt Bonner (above) draws out BP's ubiquitous greenwashing, reading "For us, energy transition means making billions in profit while selling out our workers".
Tona Merriman from Brandalism said:
"A just transition requires a rapid phaseout of oil and gas and centering power in the hands of workers and communities, and it is clear that Shell and BP plan to do neither. Recent weeks have shown that they continue to make record profits off the backs of offshore workers and people's bills."
Another artwork by Lindsay Grime reads "At Shell, we're squeezing our workforce for every last drop of North Sea Oil". A 2021 survey found that 75% of offshore workers are on ad hoc contracts with no job security, with thousands being laid off when there is a downturn in the oil market. According to the survey, 69% had spent over £2000 of their own money on training including safety in the last two years.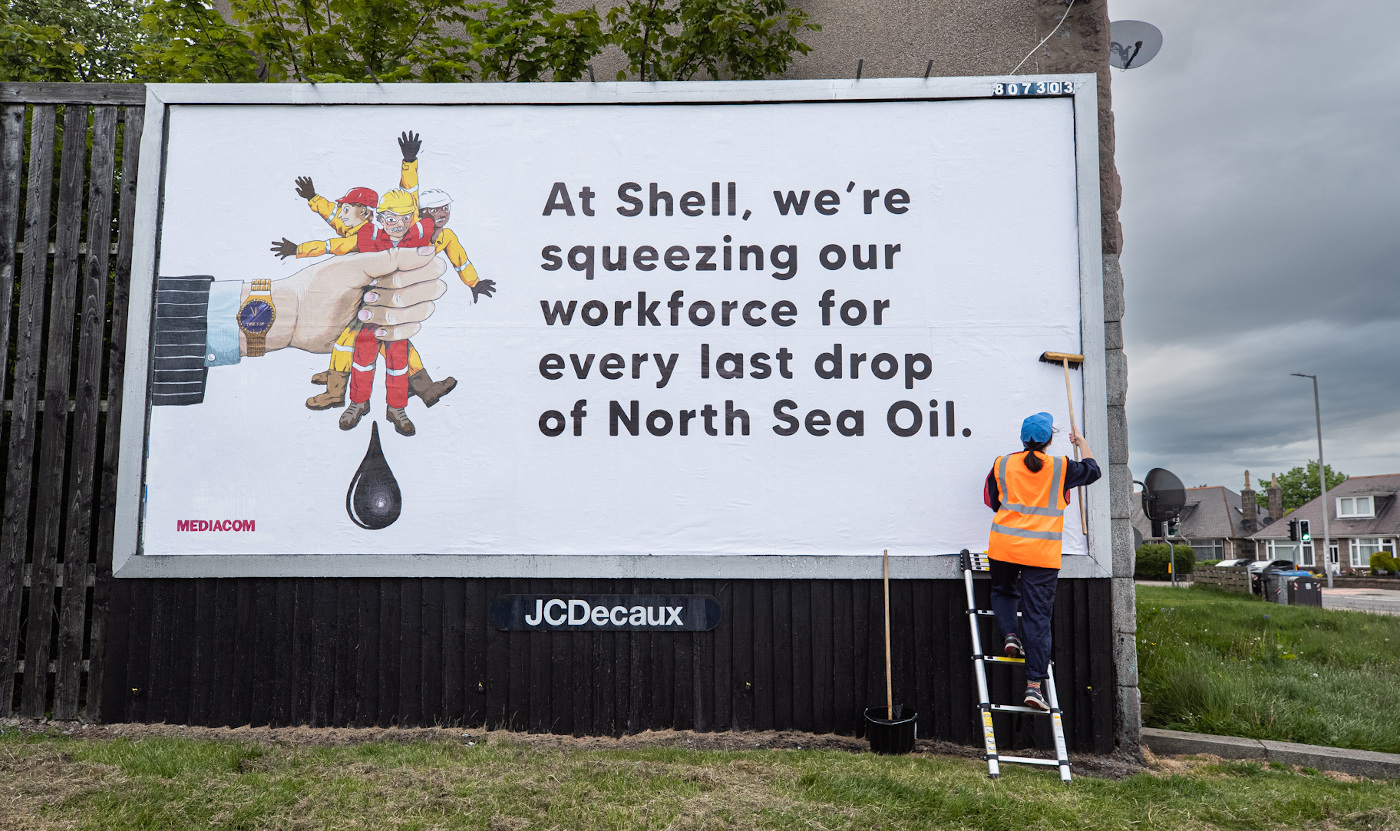 Drawing on traditional union artwork styles, a poster by Anarchxart reads "Solidarity with workers for a just transition". Tona Merriman from Brandalism continued:
"Aberdeen has long been referred to as the oil and gas capital of Europe, with the city saturated by adverts from oil companies boasting their green credentials through the language of just transition, whilst behind the scenes they continue to exploit our natural resources and their workers for profit."
"Workers have the skills and expertise to lead the energy transition, while BP and Shell's bottom line is their profits. Offshore workers have already made demands for green jobs and an Offshore Training Passport that remain unactioned. We are calling for a just transition for oil workers that puts employees, communities and the climate before profit."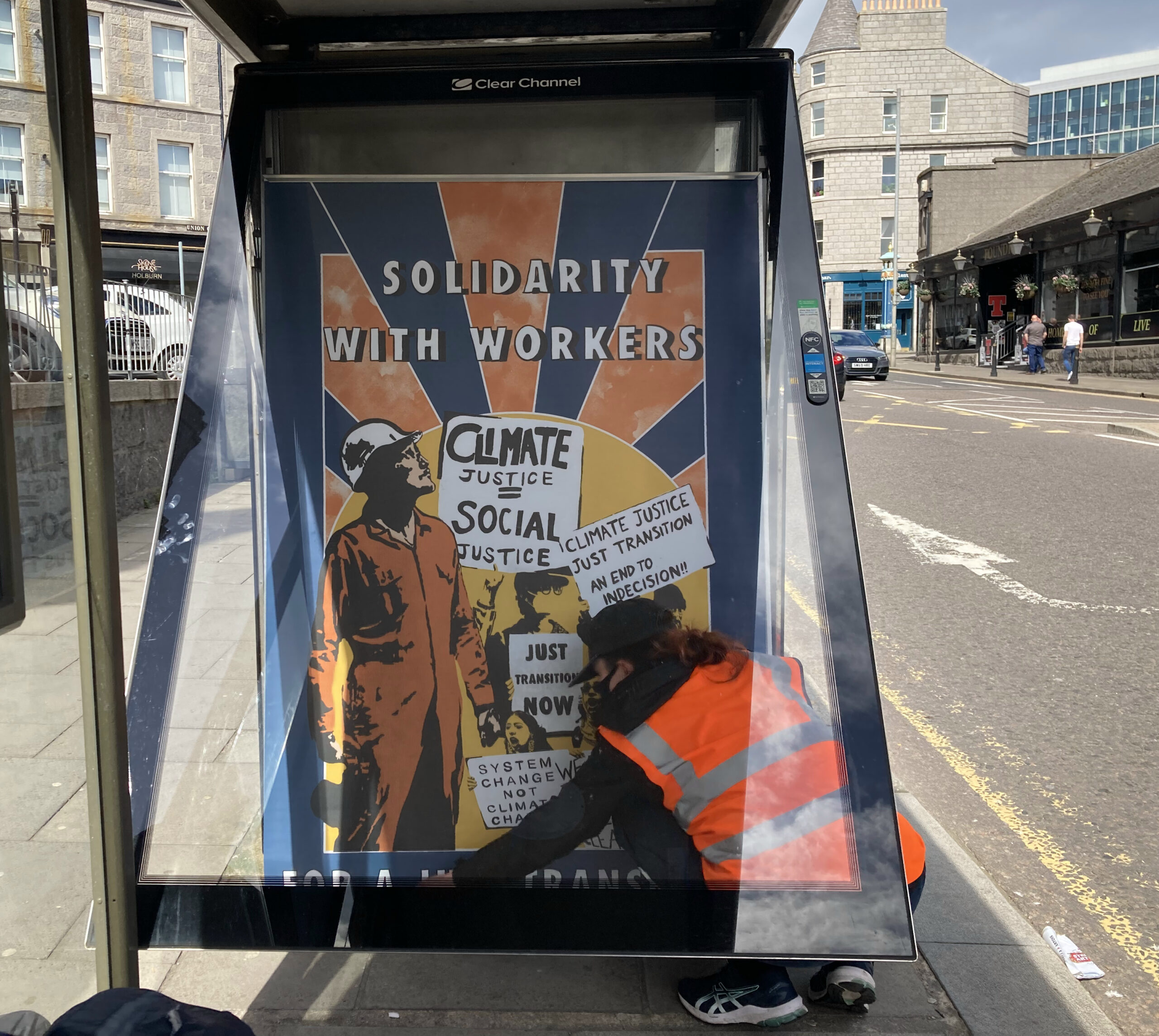 More images are in the gallery below. Watch a wrap up video here: