Brandalism Exhibition @ European Green Party Summit, Brussels
06 Feb 2017

European Ideas Lab – Brussels, February 2nd – 5th, 2017
The European Ideas Lab aims at bringing together changemakers from all over Europe. Everyday activists, civil society organisations, citizens' movements, artists and Green innovators come from different backgrounds and fields but share the same objective: bring a positive change in society.
Brandalism was approached in late 2016 by the European Green Party and asked to curate an exhibition of artworks to engage European MEP's, civil society members and activists from across Europe who were attending the 3 day, action-orientated summit in Brussels.
This proposal presented an interesting opportunity for the Brandalism project to situate and instrumentalise a selection of our project's artworks within a mainstream, european political context. How would the project and art be received by politicians from across the European Union? How can contemporary visual art (propoganda) create discursive, political spaces within a mainstream party political context? How could our praxis extend to encompass the curation of relational, political spaces where people not only 'learn' about politics, but feel it and feel a part of it? These questions formed the basis for our acceptance to curate the exhibition for the European Green party.
As political artists we are very interested in exploring how people engage with our project within different contexts, situations, spaces and places. Traditionally we have focussed on outdoor, urban environments however this presents limitations to engagement and with over 300+ artworks in the Brandalism archive, we are seeking new ways to activate this powerful collection of socio-environmental, visual art created by over 100 of the world's most prolific street artists, designers, political artists and illustrators.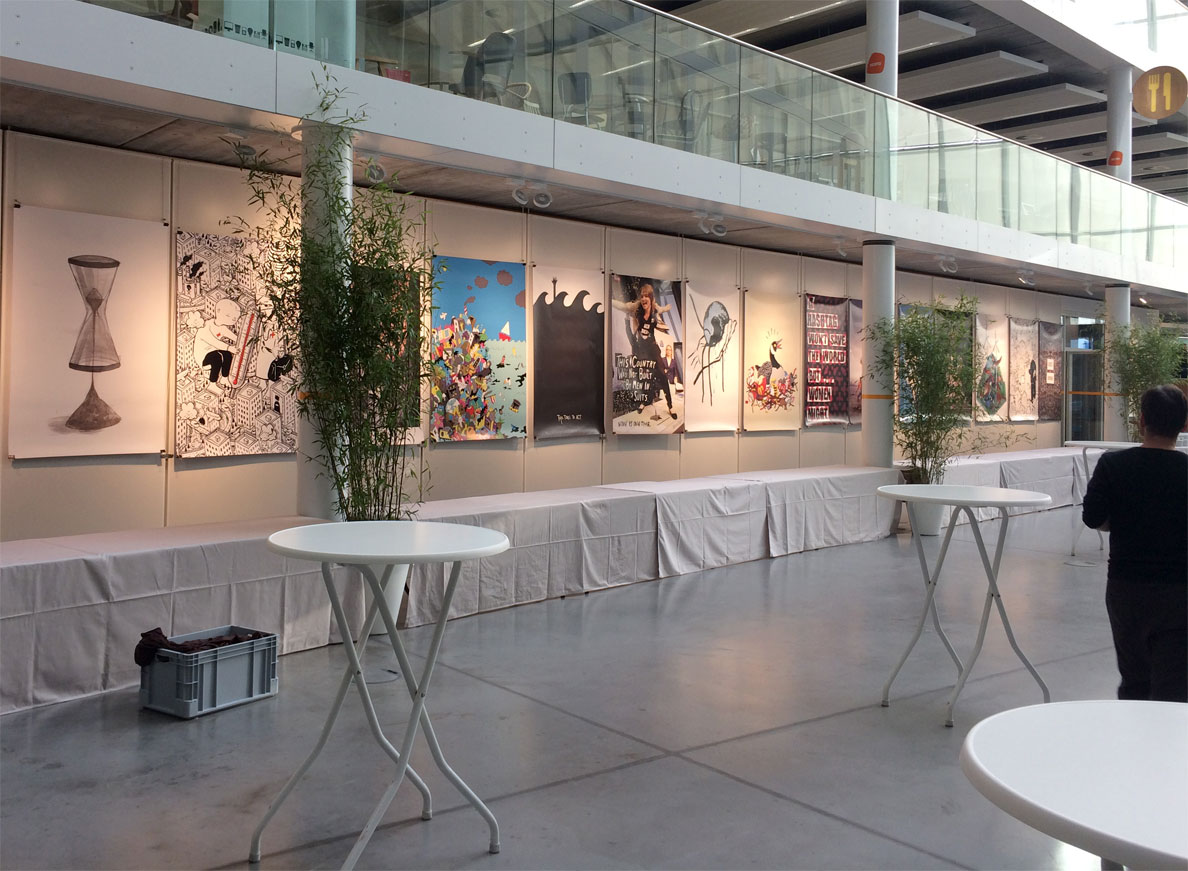 Aside from addressing the summit's delegates at the opening plenary, Bill Posters, co-founder of Brandalism hosted an introductory session on the interesectional issues that corporate-led forms of visual culture exacerbate. From individual to collective perspectives, these issues affect struggles and notions of collective identities across Europe. As groups, institutions and state level actors try to challenge and combat the multiple socio-environmental crises that are currently converging across Europe, Brandalism believes that part of the challenge must be to overcome and dismantle market-driven, cultural norms that are socially and environmentally destructive. These norms continue to promote individual-orientated values and beliefs above compassionate, collectively orientated values that highlight, endorse and aid in pro-social and pro-environmental behaviours.
On the social side, visual culture ie. the stories that a society tells about itself and the way these stories are normalised in popular culture via corporate driven hegemony, must be critically examined in light of recent peer reviewed psychological studies that continue to highlight the links between pervasiveness of advertisements and the cumulative, persuasive effects they have on citizen's individual agency. Pro-social decision making abilities are negatively affected as 'selfish' value sets are primed within our minds via commercial forms of visual culture. For further reading on this topic we suggest the Common Cause Foundation as their diagnostic reports contain some fascinating work on these issues.
On the environmental side, we have 15 years to ensure that 80% of known fossil fuel reserves stay in the ground if were are in any hope of mitigating less than a 1.5 degree rise in global temperatures in line with the UNFCC  targets that were set at the Cop21 climat talks in Paris 2015. The relationship between corporate communications industries (advertising, PR, Marketing and communications), consumerism and climate change is a causal one. On the one hand these agencies are tasked with ensuring constant economic growth by generating forms of visual culture that pursuade the masses to buy things, and on the other they perpetuate and increase the normalisation of behaviours, attitudes and beliefs that it is ok to do so even though we are in the middle of current environmental crises as the world transitions into the age of the anthropocene.
It is clear that if the Eurpean Union is serious about honouring the UNFCCC's target of 1.5 degrees, the European Union cannot have a regulatory framework that does nothing to challenge the paradox in relation to constant economic growth, corporate-led consumerism and climate change. Self regulation of communications industries must end if we are to ever reach our collective obligations set out and ratified by the UN in Paris in 2015.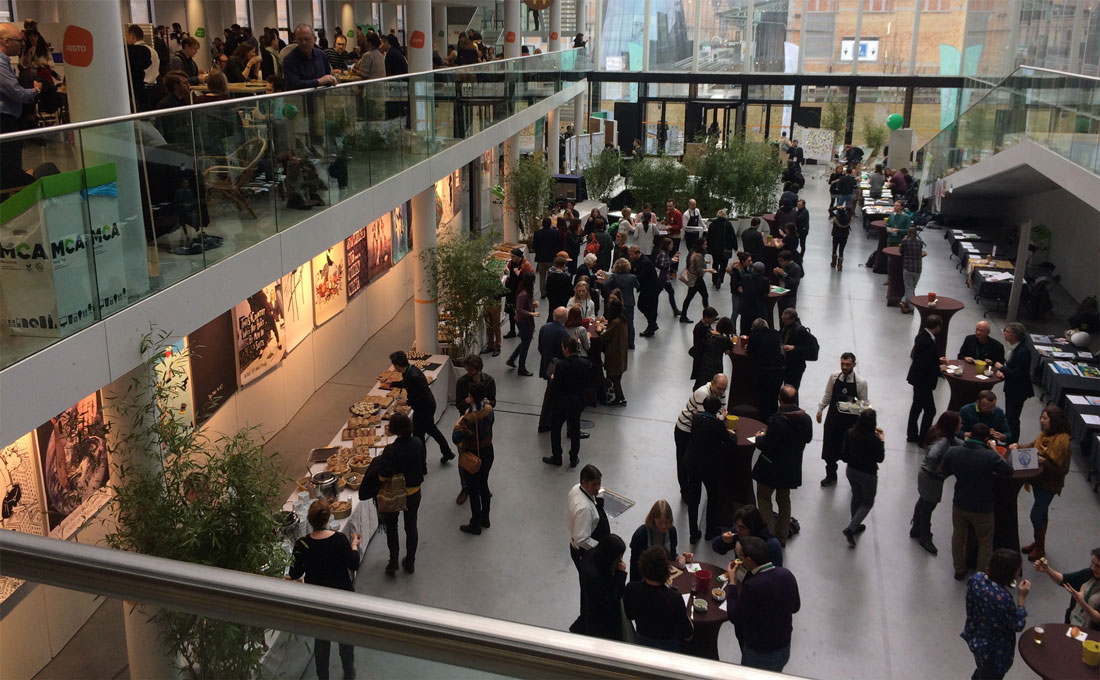 If you have an exhibition proposal and would like to aid us in activating our archive please get in touch via:
brandalism[at]riseup.net