HSBC
Across Autumn 2020, over 250 commercial advertising spaces in the UK were hacked with artworks calling out HSBC's investments in fossil fuels.
You can download the poster artworks here.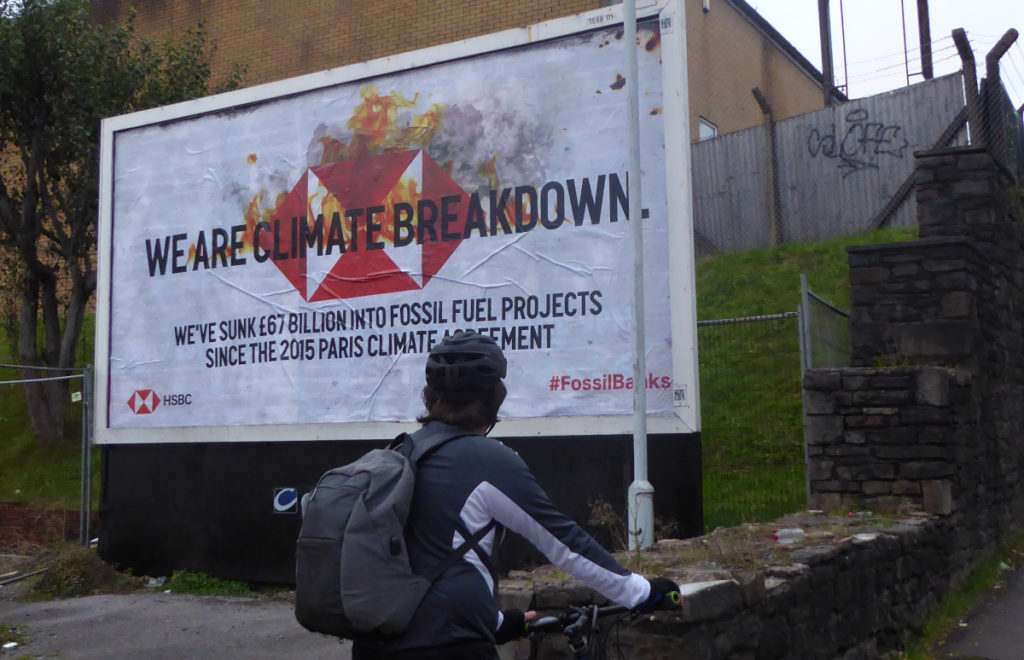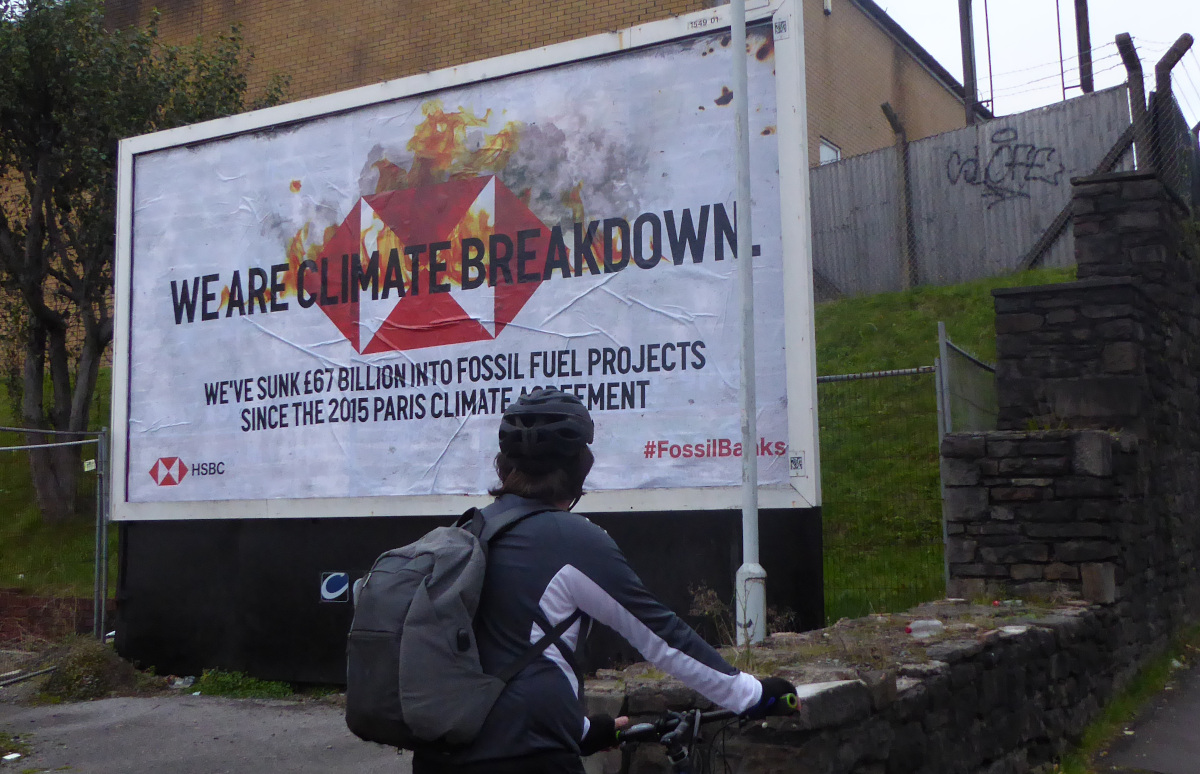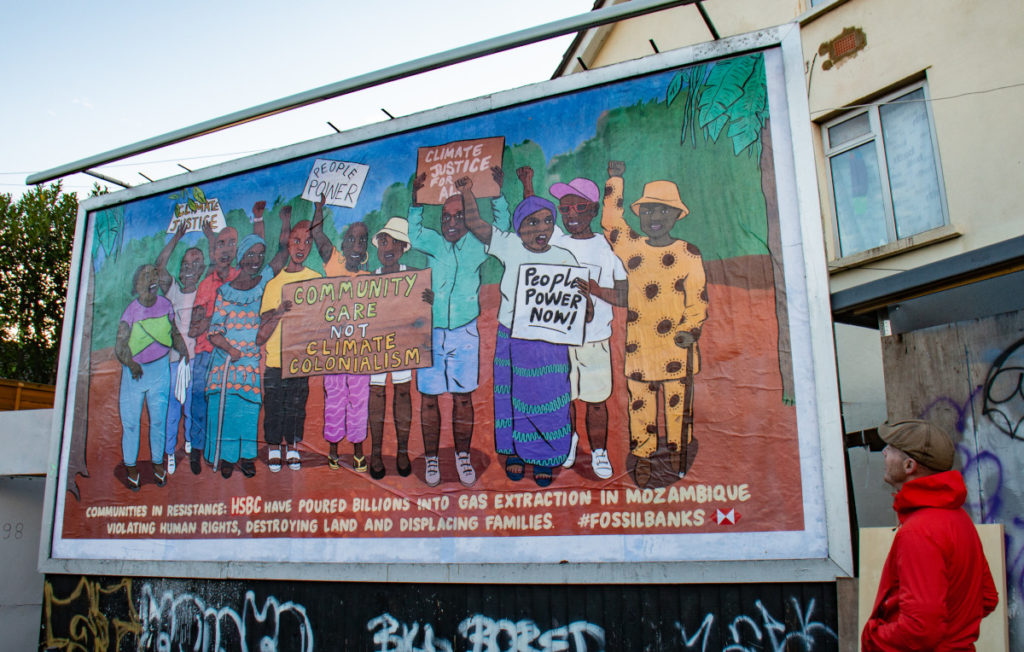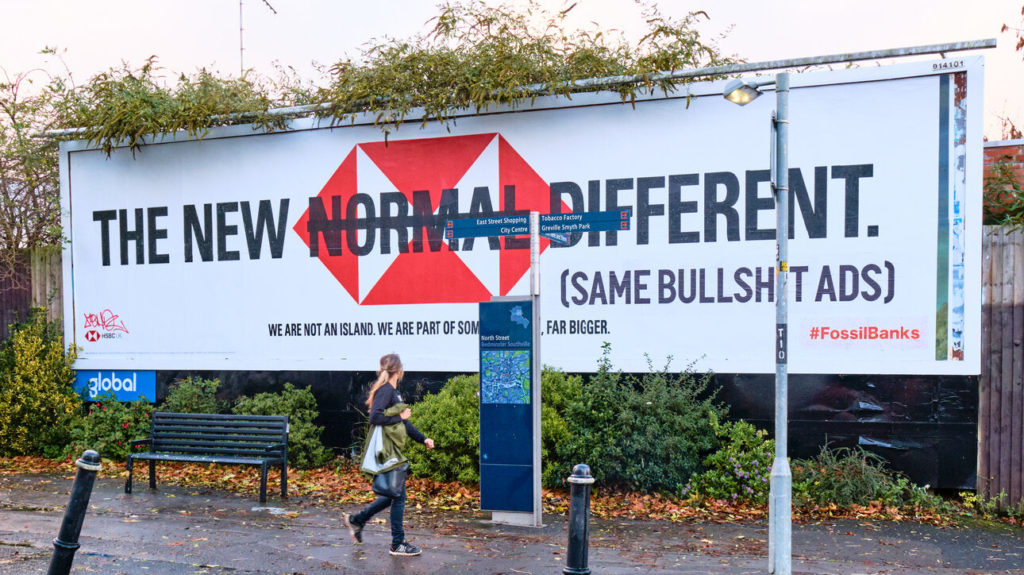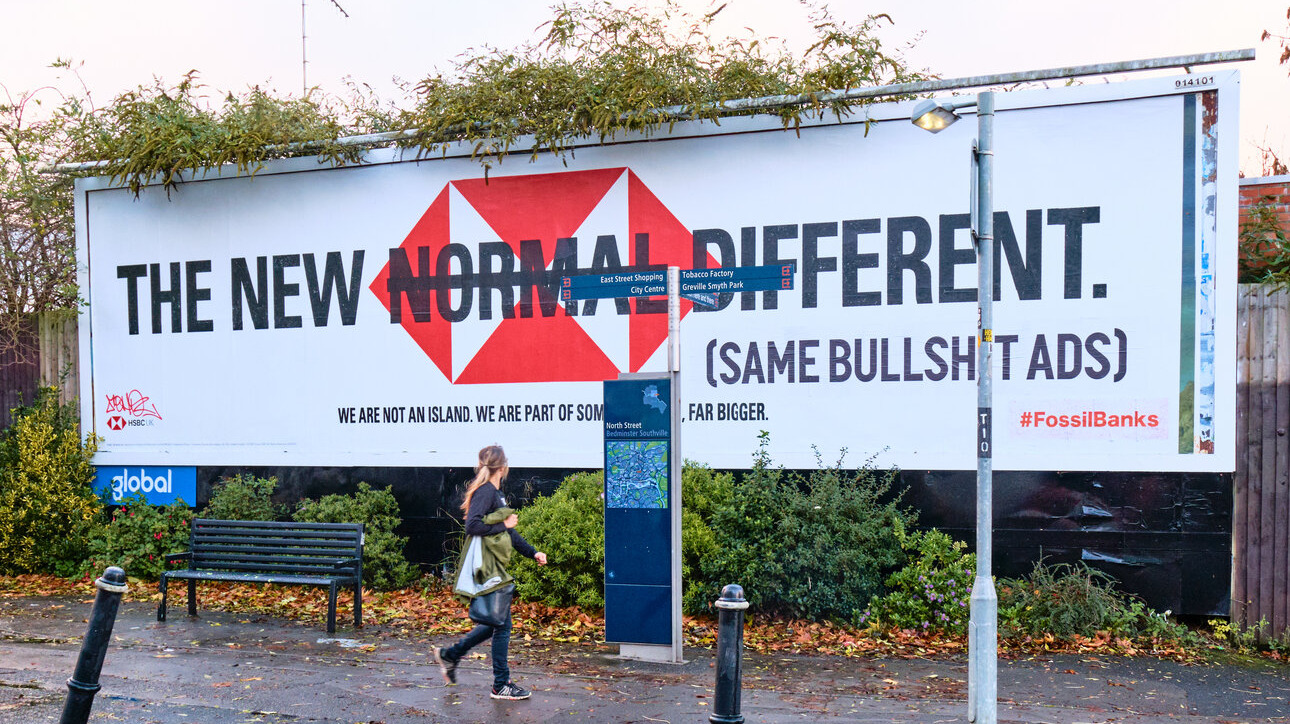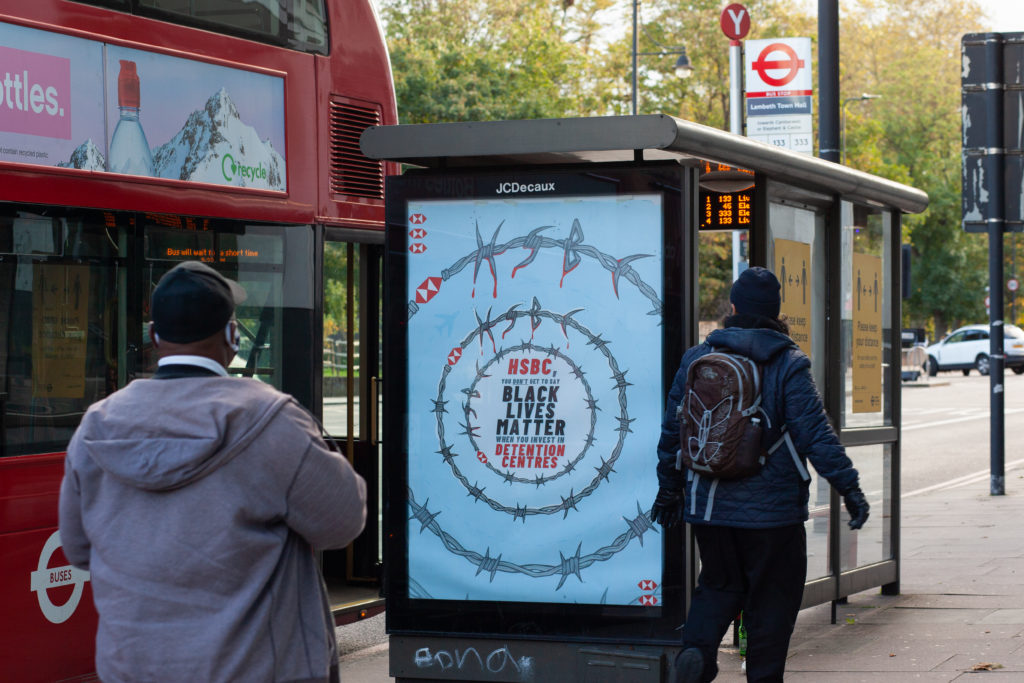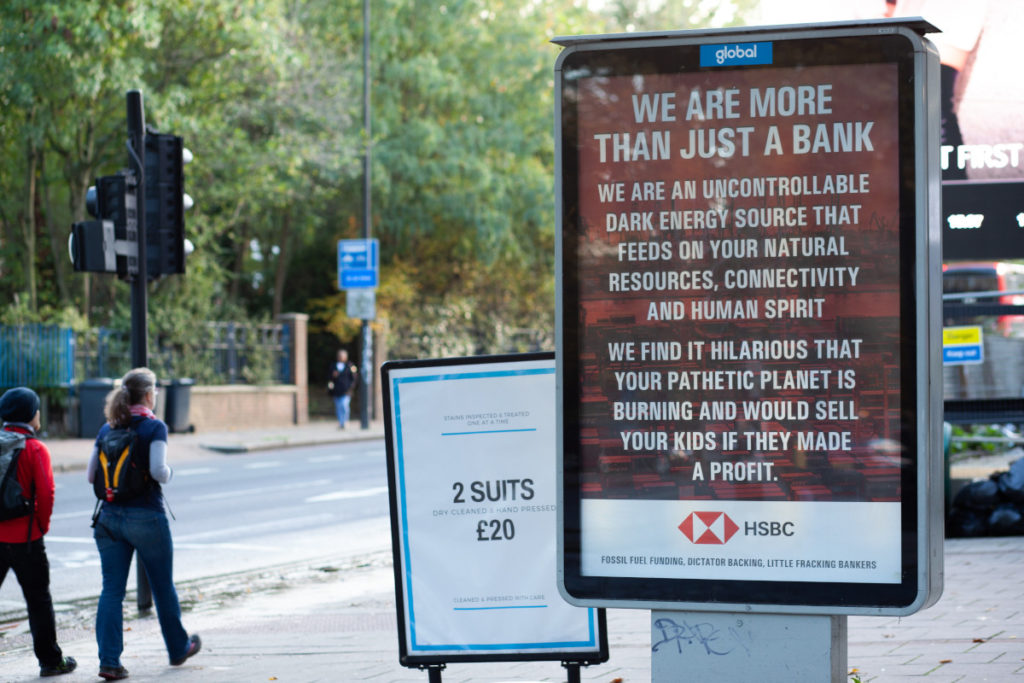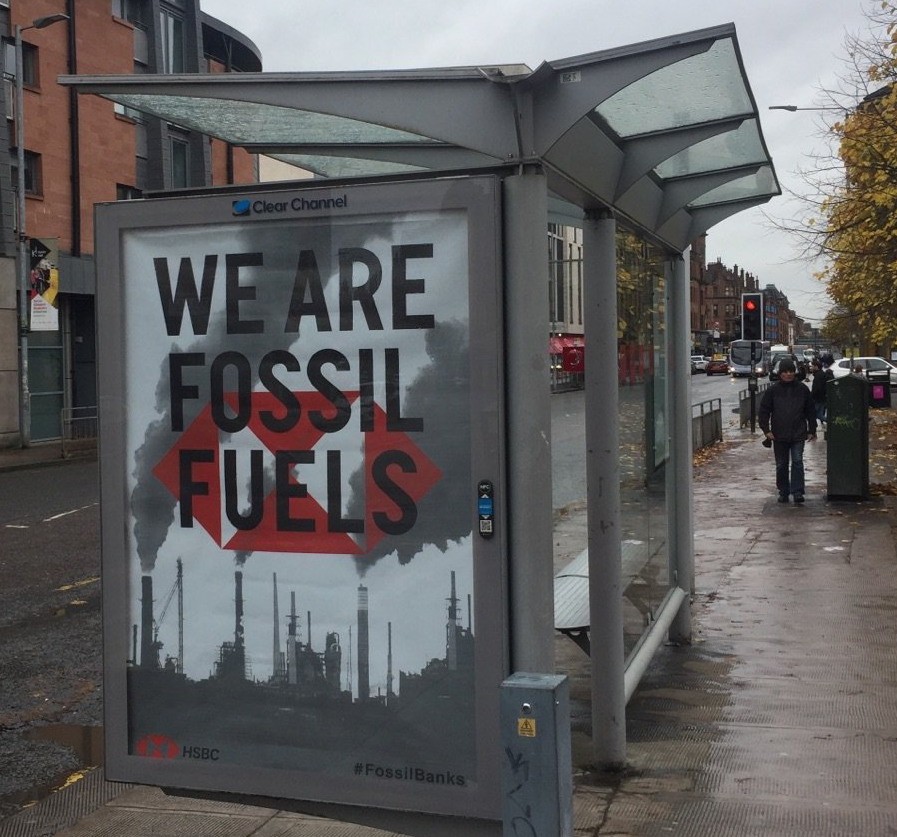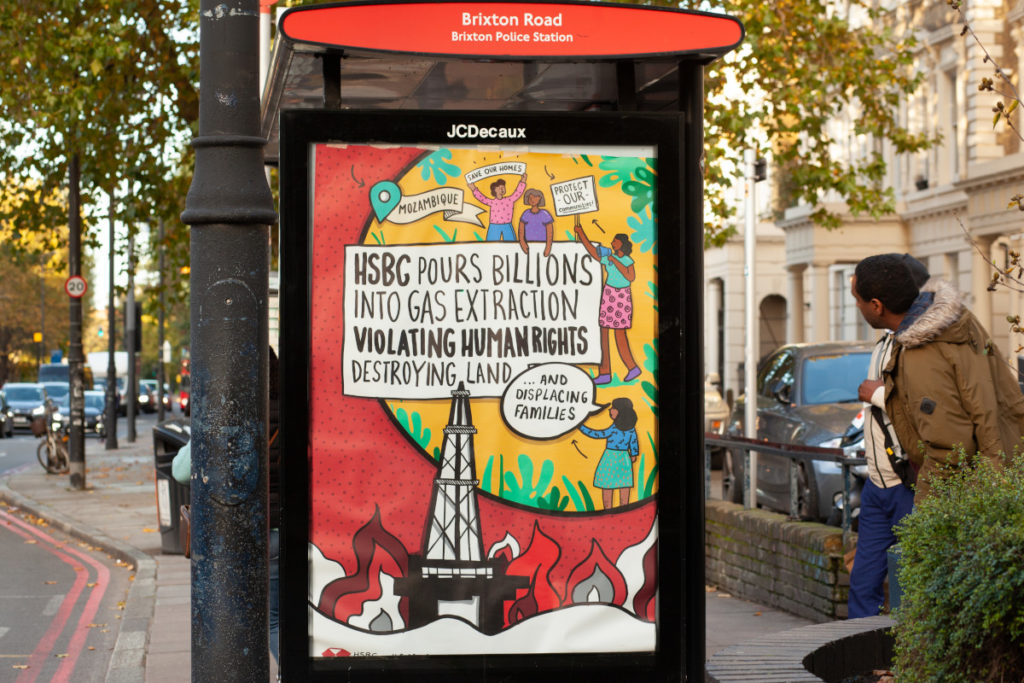 Artist Call Out videos
We welcome all different sorts of graphic styles: be it photography, illustration, graphics, block texts, hand drawings, paintings. Check the specifications below.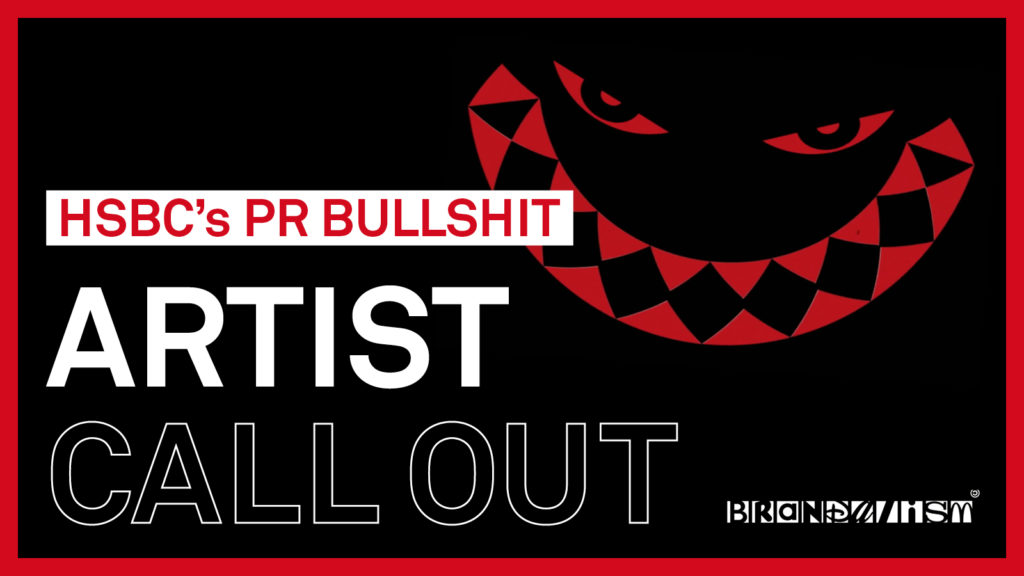 Download the full Artist Call Out pdf here.
Design you own HSBC spoof advert
Do you remember HSBC's block text adverts espousing cosmopolitan values of openness and tolerance? We've created an online tool for you to create your own spoof.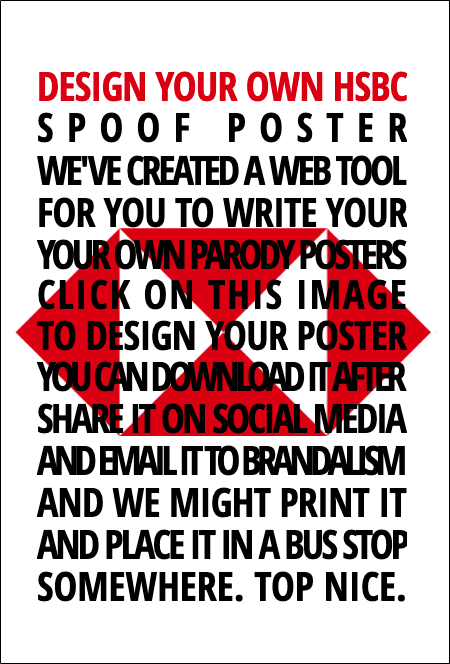 Artwork Submissions
Please email brandalism@riseup.net to say you're interested in making some art for this project as soon as possible.
Final artworks need to be sent via WeTransfer.com to brandalism@riseup.net by end of the day on 4th October 2020.
The artworks will be digitally printed. Please submit them in JPEG or PDF form. In CMYK or Greyscale with 300 dpi resolution.
We are seeking artworks in 2 sizes:
6 Sheet Bus Shelter Poster

The 6 sheet is one of the most common forms of outdoor advertising around the world. The installation process for these is posters is relatively quick. Visible printed area: 1160 x 1760mm
Send your artwork quarter size: 300mm x 450mm
48 sheet billboard

The '48 sheet' billboard is 20 foot wide by 10 foot tall. Artwork should
be sent in JPEG or PDF form at 1200 x 600mm.
48 sheets take longer to install and are more expensive to print than 6 sheets. As such, we may not be able to print every 48 sheet design that is submitted.
Artwork submission deadline: 4th October 2020