Subvertisers International // 2017

---
#SubvertTheCity
---
Over the course of 2016, Brandalism worked with friends from around the world to establish the Subvertisers International – a new network of artists and activists in 10 countries around the world. Our trans-national network uses the twin strands of activism DNA – creativity and civil disobedience, to imagine a world beyond consumerism.

Our new collective was founded on 10th May 2106 by representatives of Brandalism (UK+), Consume Hasta Morir (ESP), Le Collectif des Déboulonneurs (FRA), Democratic Media Please (AUS), Dies Irae (GER), NoAdDay (Int), Vermibus (ESP), ContraPublicidad (ARG), Public Ad Campaign (US), Résistance à l'agression publicitaire (R.A.P) (FRA), Robert Johnson (RJ) & Commission AntiPub Nuit Debout (CAP) (FRA) and Special Patrol Group (UK).

The SI launched on 22nd – 25th March 2017 with an international campaign entitled #SubvertTheCity.
#SubvertTheCity saw the world's first coordinated international ad takeover & over 60 creative actions in 38 cities in 18 countries around the world. From Norway to Uganda, from Iran to Belgium, and from Argentina to Australia, people around the world took creativity into the streets to challenge corporate advertising in public space as together we collectively re-imagined what our cities and societies could be in the age of post-consumerism.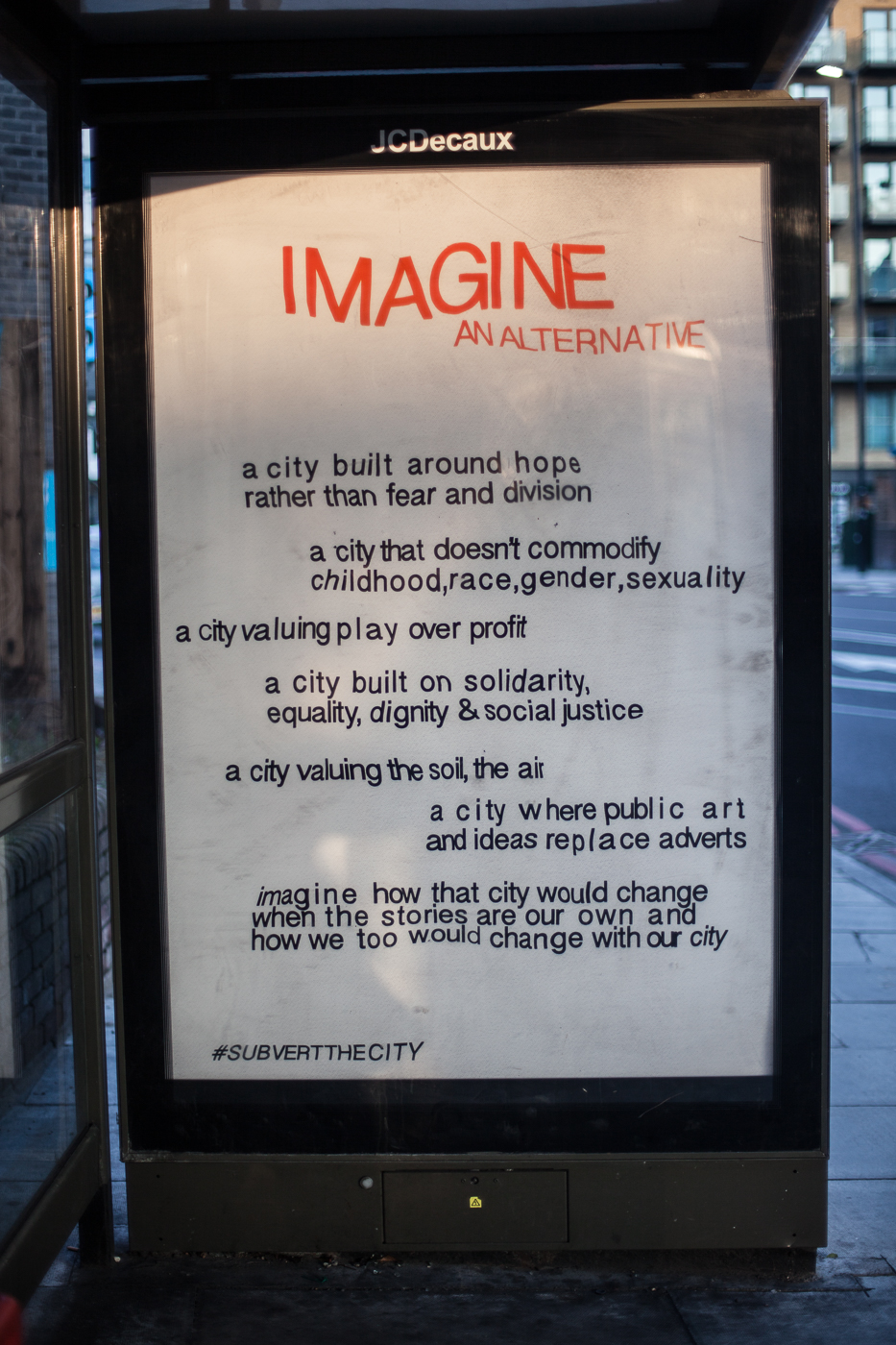 Over 60 internationally recognised artists created artworks that articulated messages of hope and affirmative politics to challenge the politics of fear and division that is currently gripping global political discourse in the age of the anthropocene.

The public call to action asked people to imagine a better city – a more democratic public space, or dream of a more equitable society. #SubvertTheCity saw public art, events, workshops, screenings and creative actions that addressed some of the concerns the public have with how corporate media is influencing our minds, bodies and planet.
'We founded the Subvertisers International to challenge corporate advertising all over the world. The concept behind #SubvertTheCity is to imagine and share visions of hope for the kinds of cities and societies we must create to meet our shared human needs and those of the planet. We are challenging consumerism by moving beyond it because what we need right now are not cheaper cosmetics or faster cars, we need visions and solutions to the social and environmental issues we face in our cities and societies around the world. We hope this project and the art works will inspire others to imagine alternatives and take action by joining our movement.' – Bill Posters, Brandalism.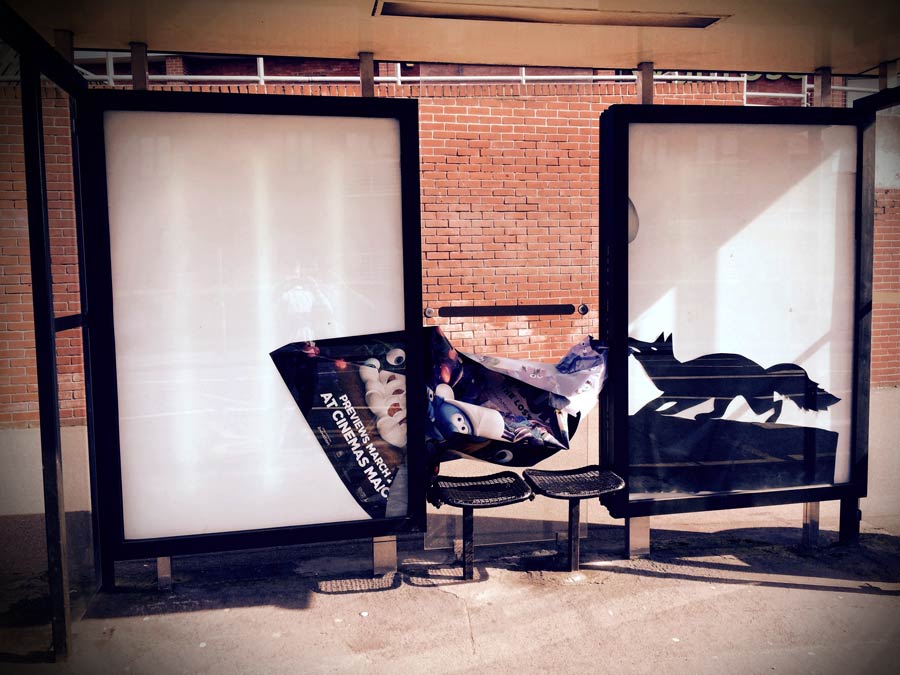 Many of the #SubvertTheCity artworks submitted by artists from 17 countries including Iran, Egypt, Mexico, Poland and Hungary focus on the refugee crisis and express solidarity with those that are facing persecution in their own countries and abroad.
A statement from Iranian street artists Icy & Sot says 'a better country is a place that welcomes the refugees/ immigrants, helps the people in need, provides free education and medication that will lead to a better society where people help and support each other no matter what their religion or nationality is.'
Hungarian artist Jadran Boban stated that "we are witnessing the rapid growth of politics that assure us we should be afraid of the outside world, from the "others", be it immigrants or other minorities, while being told that we should build walls for our own protection, we become prisoners living in a stringent world – deliberately excluded from active participation in social and political life. We should tear down that wall."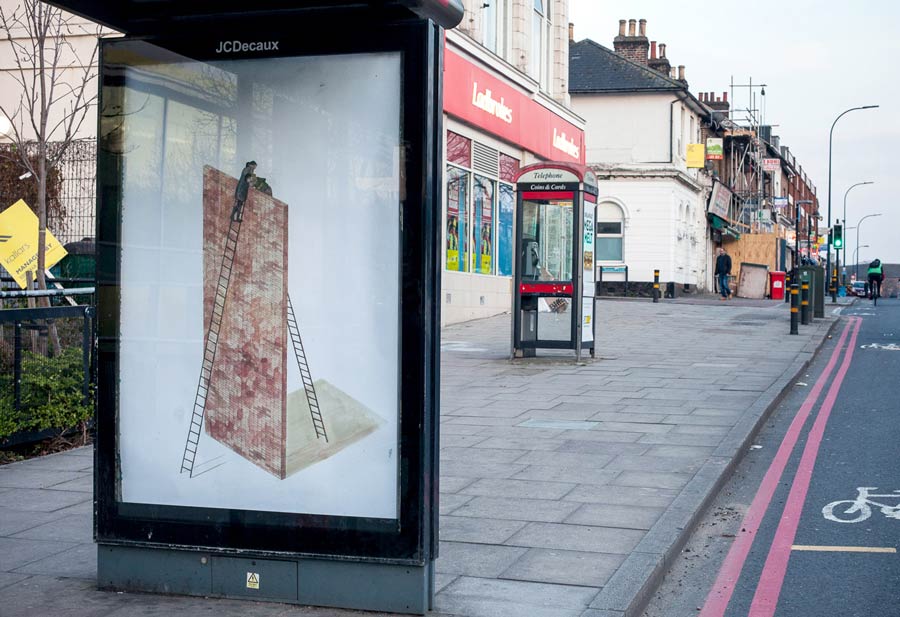 'Our alternative society welcomes refugees as fellow citizens. They don't see people as counters to be played with as politicians do now, trying to buy themselves votes. The wars, dictatorships, climate change and  extreme poverty that create the situation where people have to flee their homes are caused by the countries that are refusing to protect them.' – KennardPhillips.
Below are all the artworks that were installed in over 12 countries as part of our international coordinated ad takeover. For further images showing the artworks in public space & the full range of creative actions that took place during #SubvertTheCity 2017 please click here.